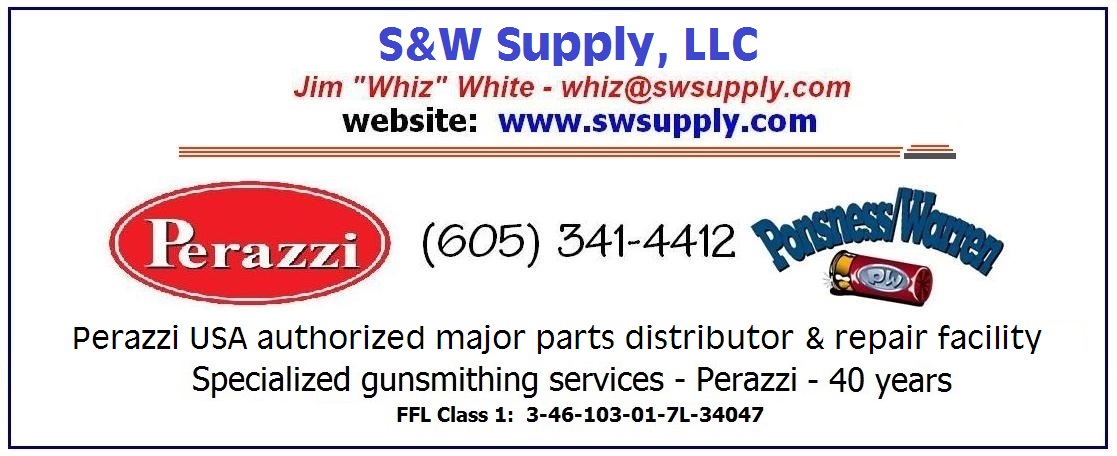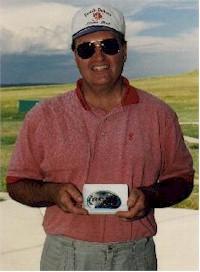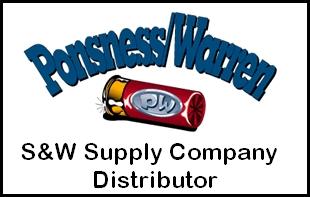 S & W Supply Company
Ponsness-Warren, Perazzi Sales & Gunsmithing Services
All information on this site is copyrighted.  You may, solely for your own personal use, download any information, provided all ownership information is included.

Genuine Major Perazzi Parts Dealer, Sales, & Services - Trigger Specialist
I have many sets of instructions for working on the Perazzi guns - e-mail me below for your needs.
Due to the high costs of accepting PayPal and the greatly reduced profit margins on parts, I do accept PayPal but have to charge a small administrative 4% fee. I accept personal checks, but there can be a clearing wait period.
Please also be aware of price changes from time-to-time and I may not get them up on this site immediately. Also, special order items may have additional shipping charges added due to factory charges. If in doubt, please call to order.
I make every attempt to ship as quickly and cheaply as possible. I do NOT exploit my customers with high shipping charges.
Many of the below items are downloadable pictures, schematics, and PDF files - Help yourself!

--- PRICE LISTS ---<

>>>   Even if it is not listed, I can usually get it from Preazzi Italy on special order, TM parts particularly   <<<